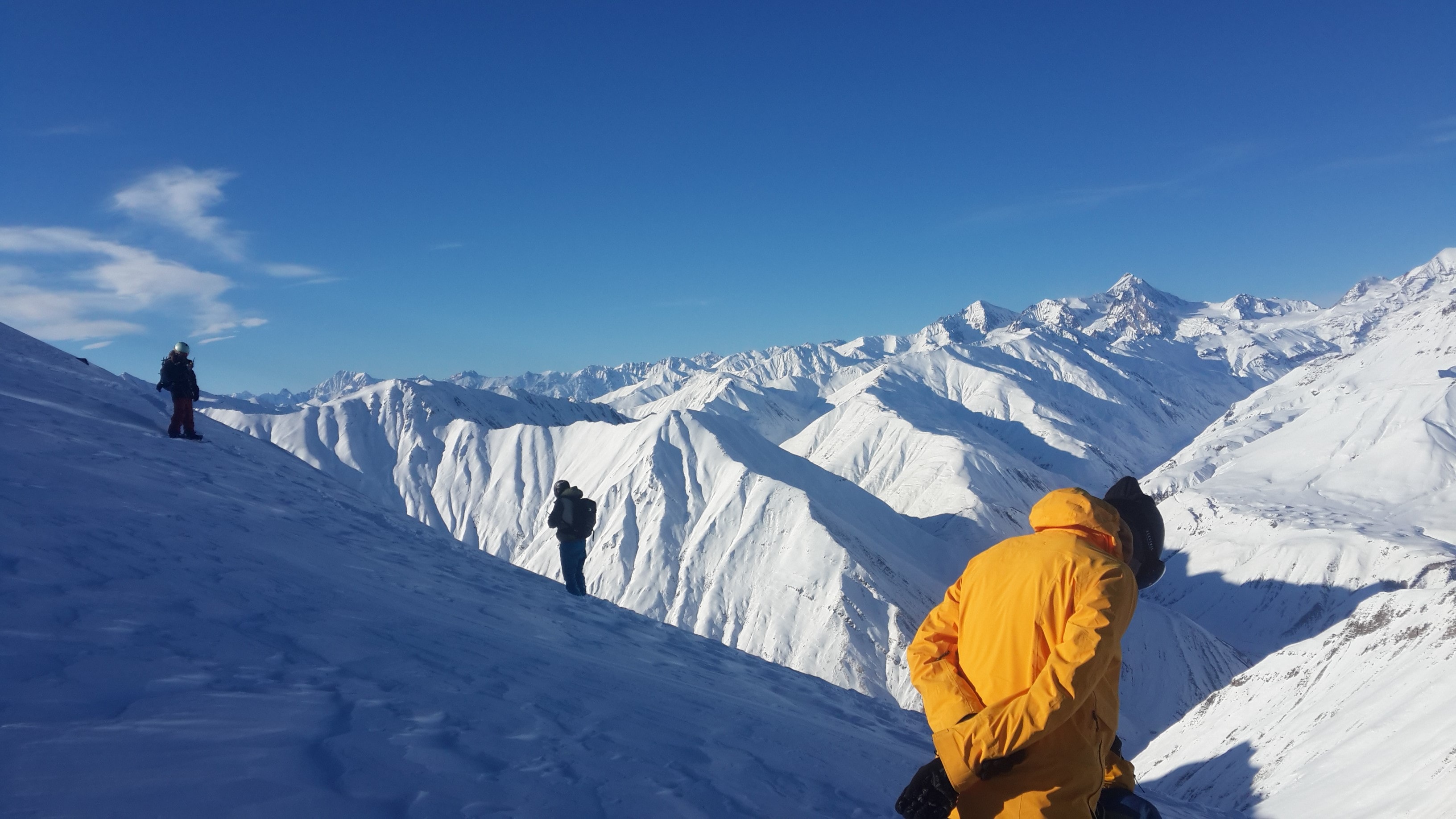 The most famous spot among riders, at an altitude of 3000 meters above sea level. On the northern exposures, dry snow stays for a very long time, and here you can always find untouched snow, despite the precipitation. In 2019, a few new lifts were added to the village of Kobi, and now freeriding in the gorge has become even more accessible, but no less dangerous, due to wind boards. In this gorge there are lines of descents with an avalanche risk. Only a guide who is familiar with these places and knows the terrain can correctly assess them.
Program Information
Difficulty: 3 out of 5
Tour duration: ~ 3 hours
Altitude difference: ~ 1010 meters
Rise time: ~15 minutes
Highest point ▲ 3200 m.
Lowest point ▼ 2200 m.
Price
Tour price Write to us for information (depends on the size of the group and the number of days).
Included in the price:
Guides accompanying the group
Required equipment:
Backpack for carrying skis / snowboard;
Telescopic poles;
Helmet, protection;
Dry rations (sandwich, water, thermos).
Shovel, beeper, avalanche probe;