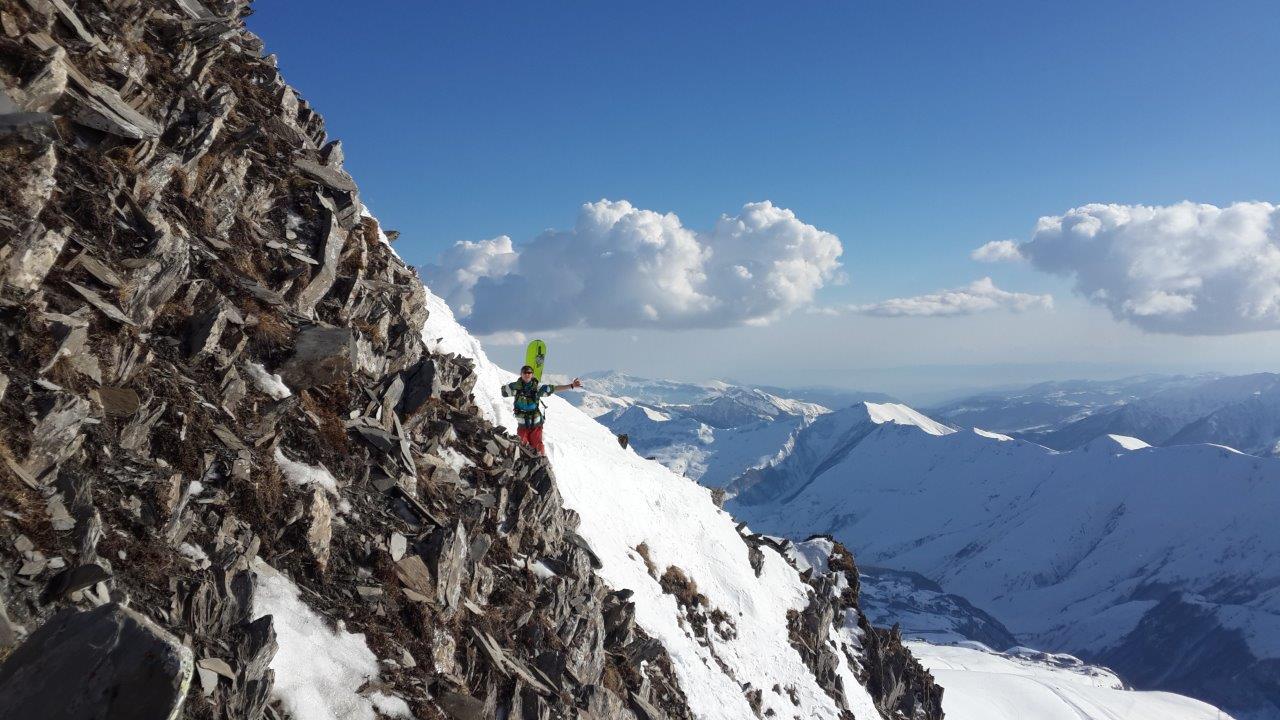 There are places on Bidar that only the most courageous and fearless riders submit to. They can be reached either by ski touring through the fields, or by ski lifts: Kobi, Sedzeli. An excellent choice of interesting lines of descent, different and varied levels of difficulty of the slopes will give you unforgettable moments. After the descent to the Georgian Military Highway, there is an opportunity to stop at the monument "Arch of Friendship of Peoples", from where the route will continue to the Aragvi gorge. Below is an artificial lake, where you can take a dip if you wish.
Note:
Starting points from 40 to 55º, this freeride route is for experienced riders only. The vertical drop of the slopes is quite large. The route becomes even more dangerous due to unstable snow. This tour has descent lines with avalanche risk. Only a guide who is oriented in these places and knows the terrain can correctly assess them.
Program
Difficulty: 5 out of 5
Tour duration: ~ 5 hours
Altitude difference: 1350 ~ meters
Rise time: ~ 1-2 hours
Highest point ▲ 3000 m.
Lowest point ▼1650 m.
Price
Price Write to us for information (depends on the size of the group and the number of days).
Included in the price:
Guides accompanying the group
Transfer to the place
Required equipment:
Backpack for carrying skis / snowboard;
Telescopic poles;
Helmet, protection;
Dry rations (sandwich, water, thermos);
Shovel, beeper, avalanche probe.