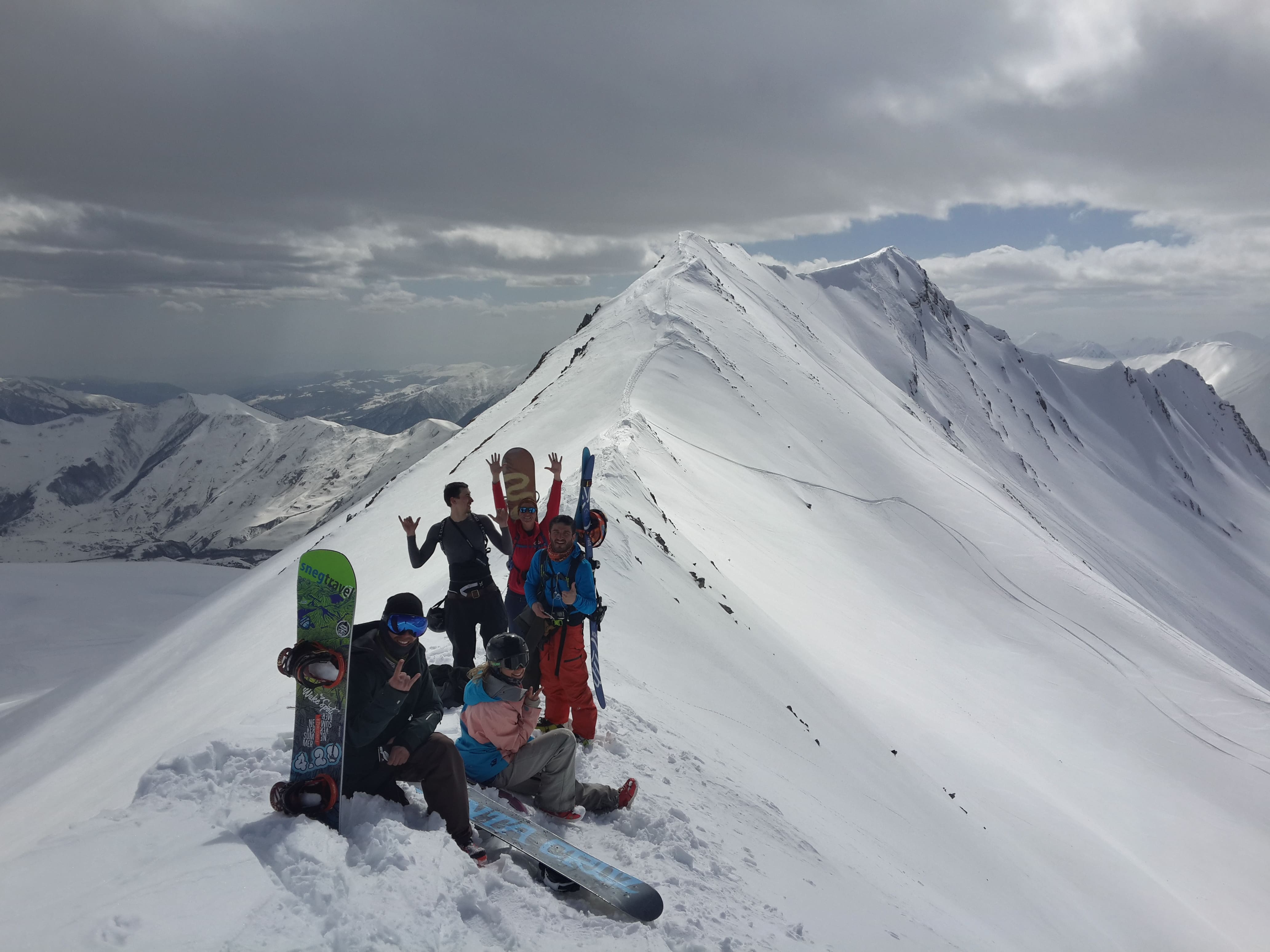 Bidara is a very interesting and beautiful mountain, its relief and adjacent ridges attract all freeriders. It can be reached either by skitour through the fields, or by ski lifts: Kobi, Sedzeli. A great selection of interesting downhill lines, different and varied levels of difficulty, suitable for both professional and beginner riders who will remember this tour for a long time! The descents here start from large-scale large fields to very narrow couloirs, the most varied angles of the descent lines are from 15º to 55º. After descending to the road, there is an opportunity to stop by the monument "Arch of Friendship of Peoples", where stunning landscapes open up. To complete this journey, we will pass an unusual tunnel along the Georgian Military Highway.
Program
Difficulty: 3 out of 5
Tour duration: ~ 4 hours
Altitude difference: 1000 ~ meters
Rise time: ~1 hour
Highest point ▲ 3200 m.
Lowest point ▼ 2200 m.
Price
Program cost Write to us for information (depends on the size of the group and the number of days).
Included in the price:
Guides accompanying the group
Transfer to the place
Required equipment:
Backpack for carrying skis / snowboard;
Telescopic poles;
Helmet, protection;
Dry rations (sandwich, water, thermos);
Shovel, beeper, avalanche probe.