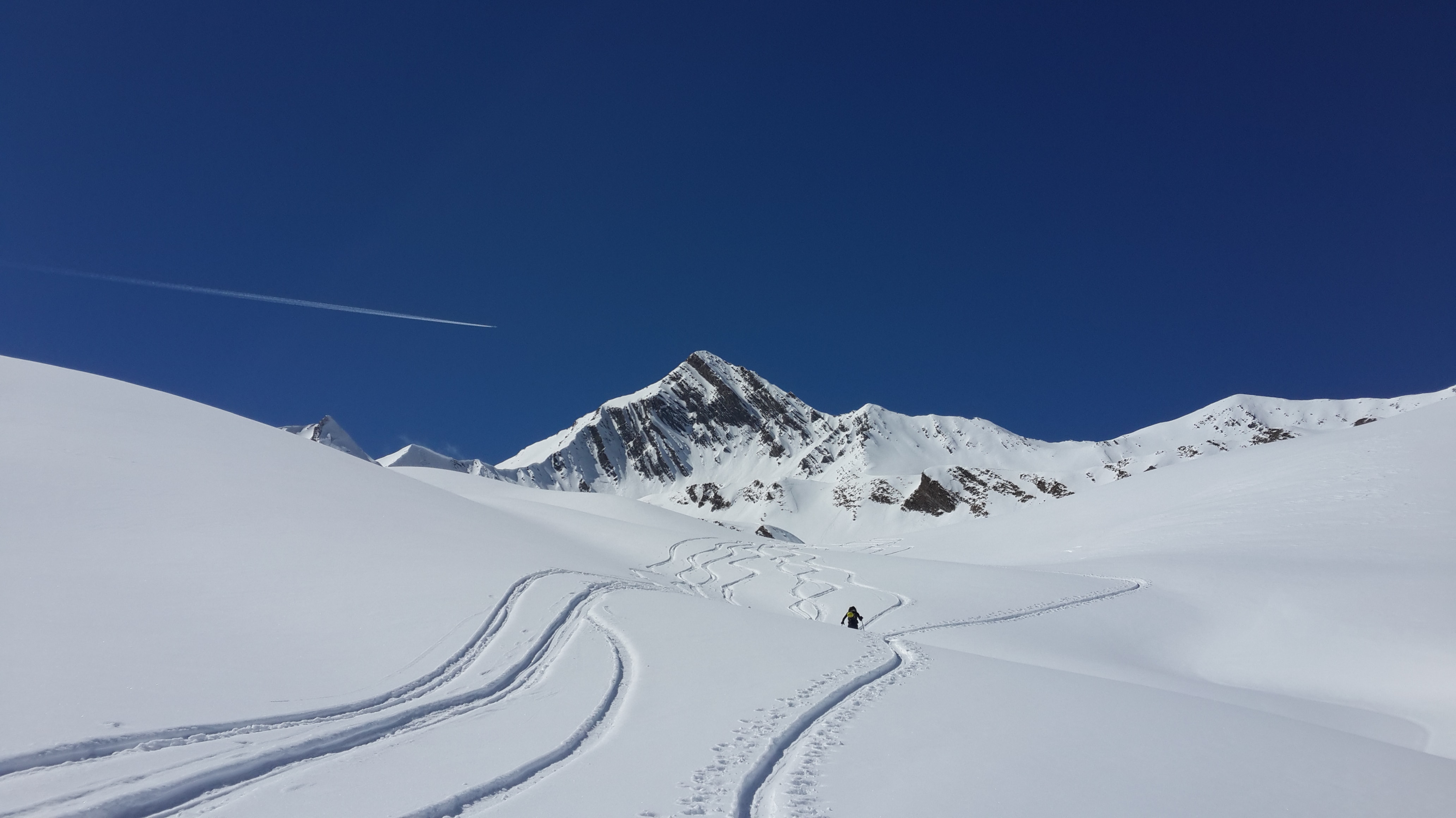 The mountain has the shape of a triangle, it is perfectly visible from the resort of Gudauri, the locals call the mountain "Mother". Skitour to the circus under Dedayen Peak is one of the steepest routes near the resort. During the descent, there will be various gradients and terrain that can be appreciated even when ascending.
Program Information
Difficulty: 3 out of 5
Tour duration: ~ 6 hours
Elevation difference: ~ 700 meters
Rise time: ~ 3-5 hours
Highest point ▲ 2900 m.
Price
Price Write to us for information (depends on the size of the group and the number of days).
Included in the price:
Guides accompanying the group
Transfer
Required equipment:
Backpack for carrying skis / snowboard;
Telescopic poles;
Helmet, protection;
Dry rations (sandwich, water, thermos);
Shovel, beeper, avalanche probe;
Ski touring kit or snowshoes;