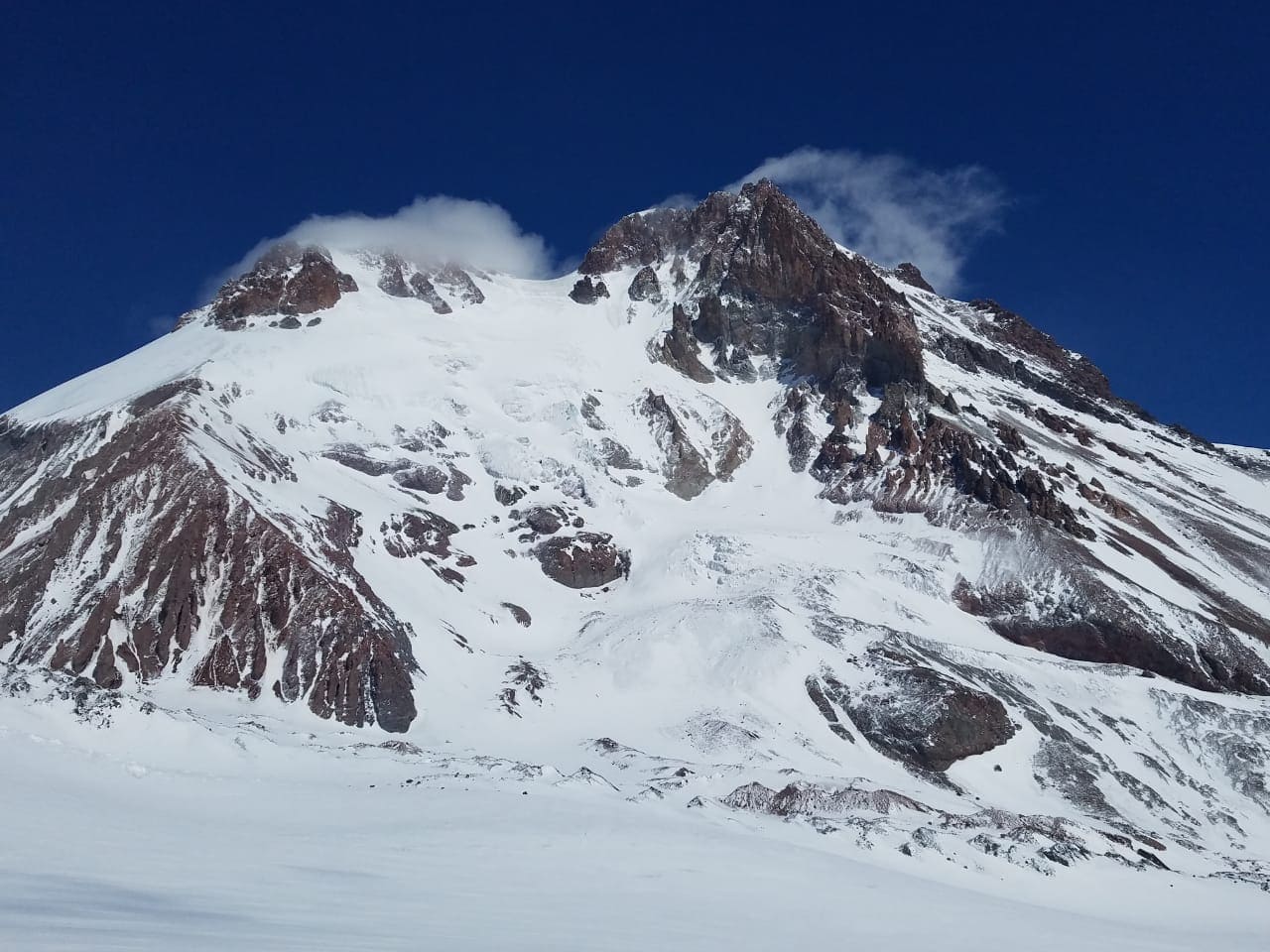 Kazbek is one of the most popular and beautiful glaciers of the Caucasus Range, 5033 m above sea level, located on the border between Georgia and Russia, belongs to the part of the Khokhsky Range. On the Georgian side, at an altitude of 3600 m, there is a meteorological station where climbers undergo acclimatization and prepare for the ascent. Kazbek light is 2 in 1, a great opportunity to try yourself halfway to the top and visit the Gergeti Monastery of the XIV century at an altitude of 2170m.
Program Information
Difficulty: 3 out of 5
Tour duration: 7-8 hours
Altitude difference: 1100-1500 ~ meters
Rise time: 5 hours
Highest point ▲ 3600 m.
Price
Tour price Write to us for information (depends on the size of the group and the number of days).
Included in the price:
Guides accompanying the group
Transfer
Required equipment:
Backpack for carrying skis / snowboard;
Telescopic poles;
Helmet, protection;
Dry rations (sandwich, water, thermos);
Shovel, beeper, avalanche probe;
Skitour set;