1st timer snowboarder and it was AMAZING!
I think that the snowboarding experience can be different for each person, go all kinds of ways, but with Ivanna – it is guaranteed to be great!
I was with her for three days, 2.5 hours private lesson each day and it was the best decision I've made.
Ivanna made me feel safe, gave me the confidence to trust my instincts, held me when needed, and encouraged me the whole time.
Even when I was tired – she never gave up!
She is friendly, has very good English, great communication skills and a sense of humor which for me, as a 1st timer who also wanted to have fun – was very important 🙂
So thank you Ivanna and I do hope we'll meet again! :-*
(Can't believe we didn't take a picture together!!)
Ruth
April 30, 2021
ski April 2021
we are a group of 4 friends and we had the pleasure of meeting Marek the best ski instructor 🙂
3 half days with Marek changed the way I ski, now I'm more confident and I get less tired.
jewel
April 26, 2021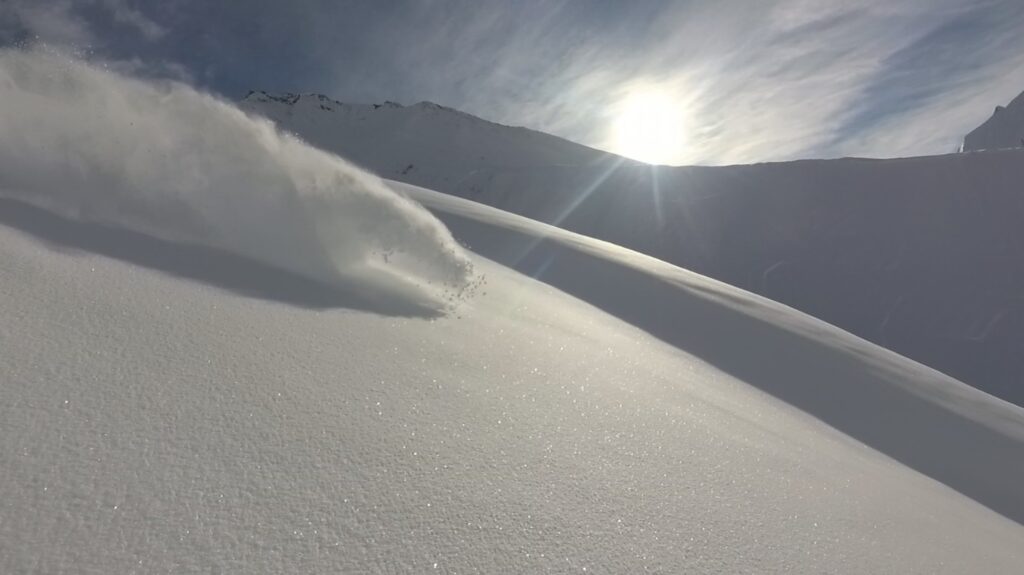 Can't say enough good about Sasha. I have some experience in snowboarding, so we got strictly to the business: he showed me few exercises to improve my technic, patiently corrected my mistakes one-by-one, and even showed me few poses to strike while taking photos! And every lesson started with the warm-up, which is very important and hardly ignored by most of the riders. Amazing guy and an amazing tutor.
kitishe
March 29, 2021
My wife and I came to Gudauri last year around this time, and Sasha was our snowboard instructor. I have more experience than my wife but Sasha was able to train both of us at the same time and take into account our differing levels. He gave great advise, looked after us both and we had a great time. Thank you Sasha for all your help and sorry that it has taken so long to write this.
bartlawless
March 21, 2021
I took several snowboard lessons. My last season was 10 years ago, so it was a lot to remember / learn from scratch 🙂
Sasha was very patient and supportive. By the end of the trip I felt confident enough to go (by myself) down quite complicated (for a beginner) slopes. Highly recommended!
Anna
March 15, 2020
I took a 2-hour snowboard lesson with Alex.
In the 2-hour session, Alex taught me how to make turns. The lesson was really productive for a beginner. I was able to make turns at the end of the lesson. Alex pointed out several mistakes I made to improve my riding. I highly recommend to take a lesson if you are a snowboard beginner.
Yi Z
January 25, 2020
Had a couple of great lessons with Sania, I've not boarded for 10 years so felt a little rusty. Was good to get back on the slopes with someone that knows what they are doing and can help help sharpen up forgotten skills. Very organised and good communication with timings and availability
Fit Dad Project
January 18, 2020
My family had snowboard lessons with Alex, very professional instructor. I highly recommend to anyone looking for a great time in Gudauri. Thanks for everything Alex.
Rodrigo Santos
January 2, 2020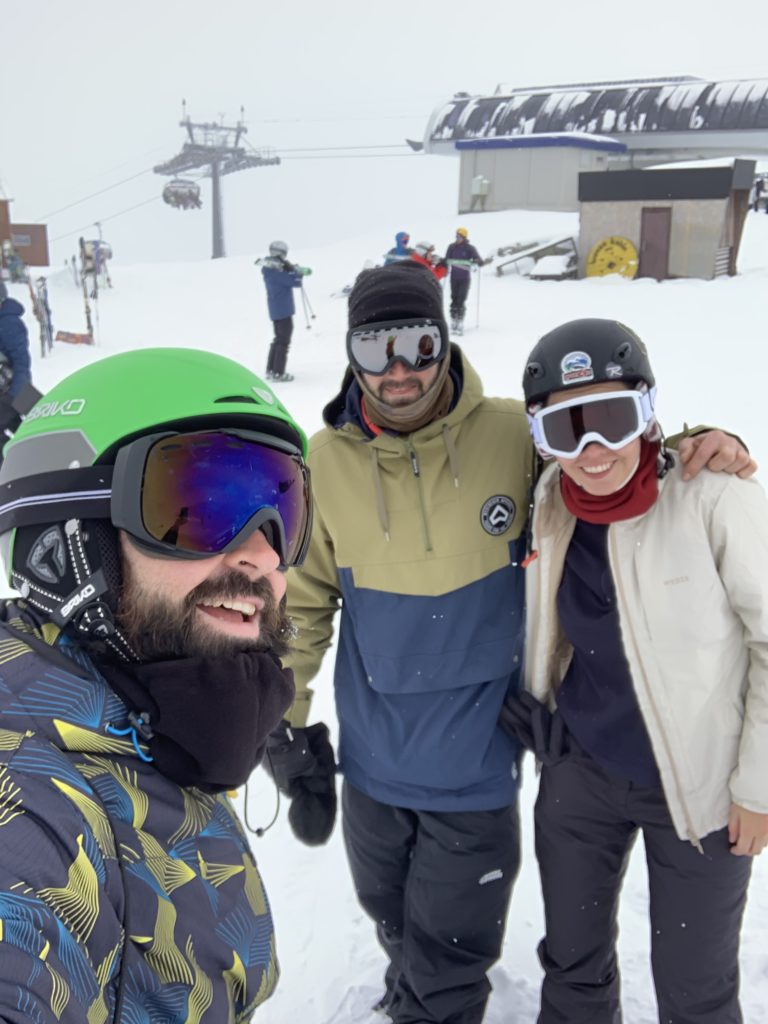 Had great snowboarding lesson with Alex in Gudauri, Georgia. Very professional and helpful instructor. Gave great advice and help to suit our different levels. After the lesson we really could see the difference when we followed his helpful hints and advice. Had a lot of fun along the way. Thanks Alex!
Paudge & Natalia
December 30, 2019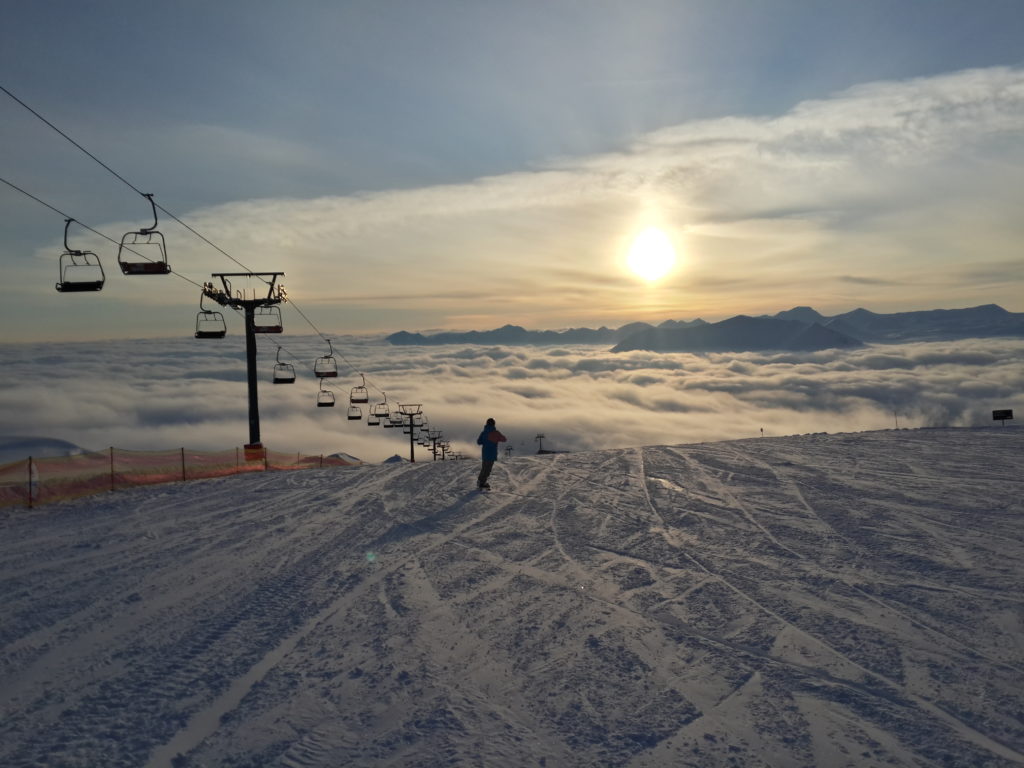 I had amazing experience with winterGudauri, only had 2 days, but I learned a lot, now I feel more safe and comfortable on the board 🏂
Instructor has a unique teaching style that covers all aspects of learning to snowboard or to improve ones technique. Excellent feedback and critique is given at the end of each lesson which reinforces what has been learned. I will not hesitate to book for next year and I am looking forward to it already.
Thanks guys for an excellent course, keep up the good work. You are awesome 🤙
Mairita
February 28, 2019
This school is the best that I have come to study with. They are really a professional in their field, who themselves ride very cool and present material in an accessible way. Classes are easy and interesting. The instructor was an attentive, positive and pleasant person. Next year we will improve my qualifications as a snowboarder 🙂 thanks guys !!!!!
Maldarya
February 11, 2019
The first time I arrived in Gudauri and took several lessons from the school of wintergudari, in the end I liked it so much that I then took lessons every day that I was at the resort. I knew how to ride, but I wanted to tighten up the technique and start freestyle styling and got a big imp in that, it was fun and very informative.
+ Several times went to the mountains to freeride, which was also very cool and remembered forever.
If I still go to Gudauri, I will definitely contact them.
noyaroslav
February 4, 2019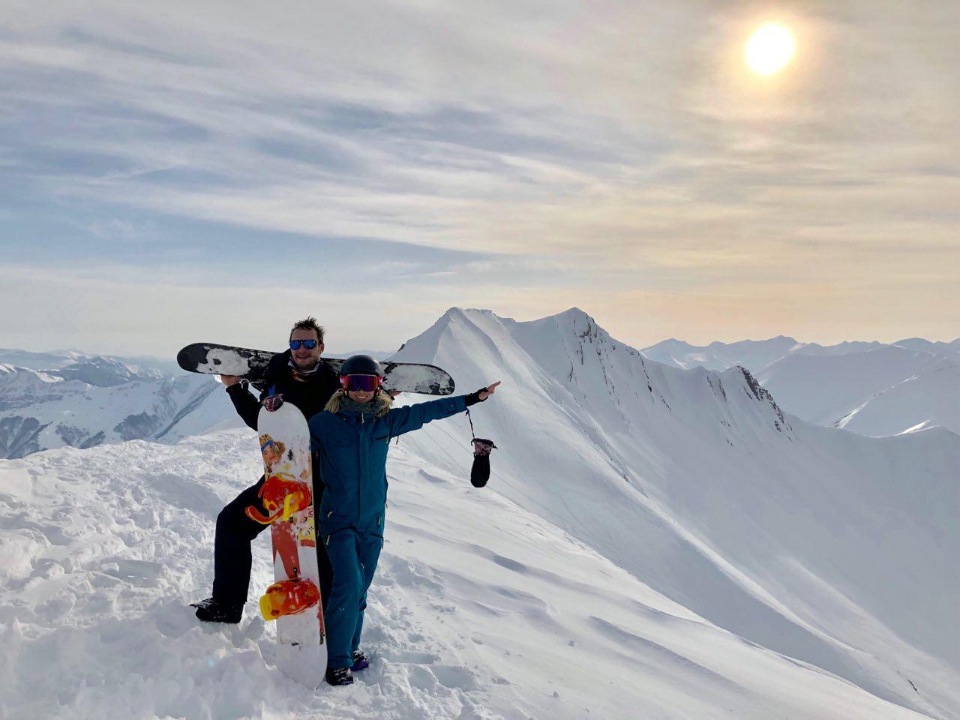 Given that we watched freeride only on Youtube, and do not belong to professionals, we wanted to learn how to freeride !!! And did not regret it at all, to ride off the track is another snow, other sensations, other emotions, another rest. And Winetgudauri will be able to give it to you, taking into account your level! Thank you guys for this vacation, emotions and a new experience! you are cool! Guys, no doubt contact them, they will sort your mistakes and put anyone on the board or ski!
ZhurbaDmitrii
February 1, 2019
FREESTYLE FOR THE THIRD DAY !! i still don't believe!
wife found an instructor for reviews here, it was Alexander. On the first day, we fixed the base that we were given last year, on the second we rode confidently, and on the third day we did freestyle, I could not even think, we jumped, jumped over the track, rode through snowdrifts, did different tricks and we can do it. It is very cool. Alexander is the instructor you want to return to next year, and improve your skills, because there are a lot of different riding styles, and I want to learn everything. Thank you very much, Alex! I hope we see you next season to learn more)
AlekseyAgafonov
January 29, 2019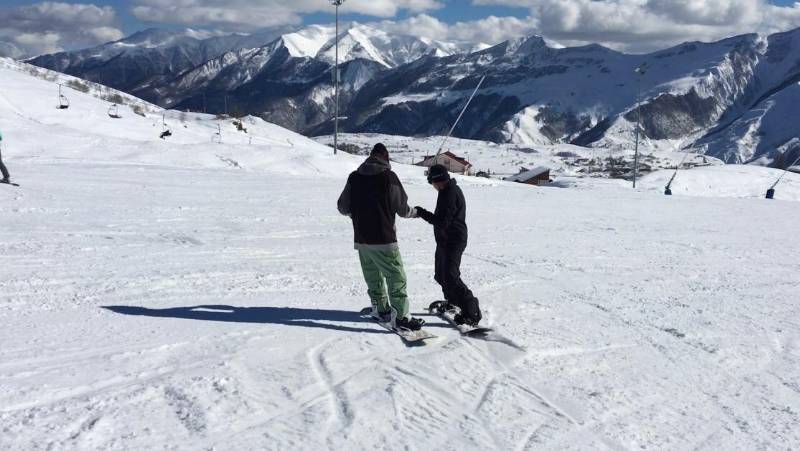 hello
They have very experienced snowboard instructors! My coach taught me all the basics of snow boarding in Gudauri in March 2018. In one lesson he very skillfully taught me how to snowboard, stand up and feel confident on the board, (even at my age of 64 years). Instructor helped me to have a fantastic first experience on a snowboard! He explains well in English and is very professional and patient. I can highly recommend wintergudauri service.
Graeme Hopkins, Dubai
Hopkins
January 20, 2019
I, mother, who don't trust everyone with her children … but Ivanna immediately got her attitude towards her. She is not only a professional instructor, but also a wonderful person. Children were delighted with classes with Ivanka. After a couple of lessons, they were already going down the green tracks and were indignant that I didn't let them on the blue ones … and then they told my husband that they were better at snowboarding and that it was time for Dad to go to Ivanna for training.
Ivanna clearly told and showed each movement, and when the children repeated, she did not forget to praise them and cheer (well done), which is very important when working with children.
I want to thank you, Ivanna, for the fact that the children learned not only to ride a snowboard, but also to enjoy skiing.
Thank you so much. Sincerely, Natasha, Sasha, Sasha and Vanya
Chornaya
January 18, 2019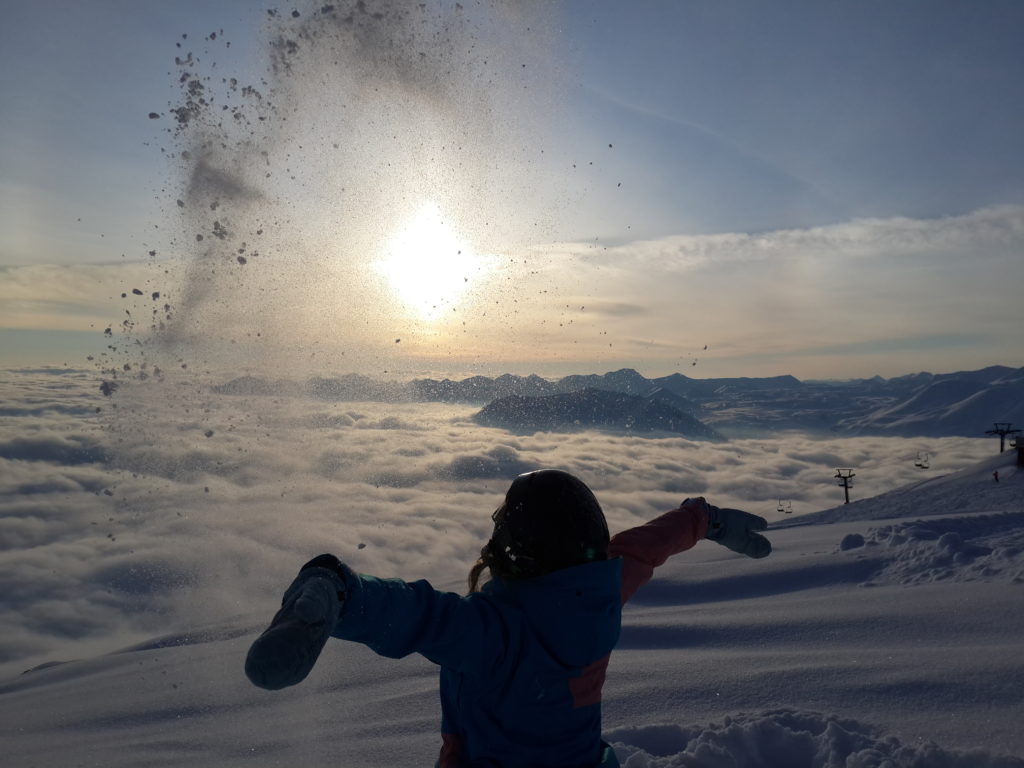 Last February I took lessons from WINTERGUDAURI SCHOOL and it was great !!! school was advised to me by my friend who took lessons from them.!
I was very pleased with the lessons and the time spent with my instructor. He is an excellent teacher, he explains everything very clearly and easily. always insures and supports, so even going down a steep mountainside, I was not afraid.
i recommend everyone to take lessons from this school !!!
Zibi
January 11, 2019
Yana is a very attentive, caring, experienced and professional specialist. For a week, she taught me how to snowboard, taught me how to turn around correctly, corrected all mistakes, always approached training with understanding and attention, while maintaining a friendly, but working atmosphere. Yanochka, thank you very much! Next time I'll come, we will master freeride :)))) Alena 🙂
alena_fisenko
January 8, 2019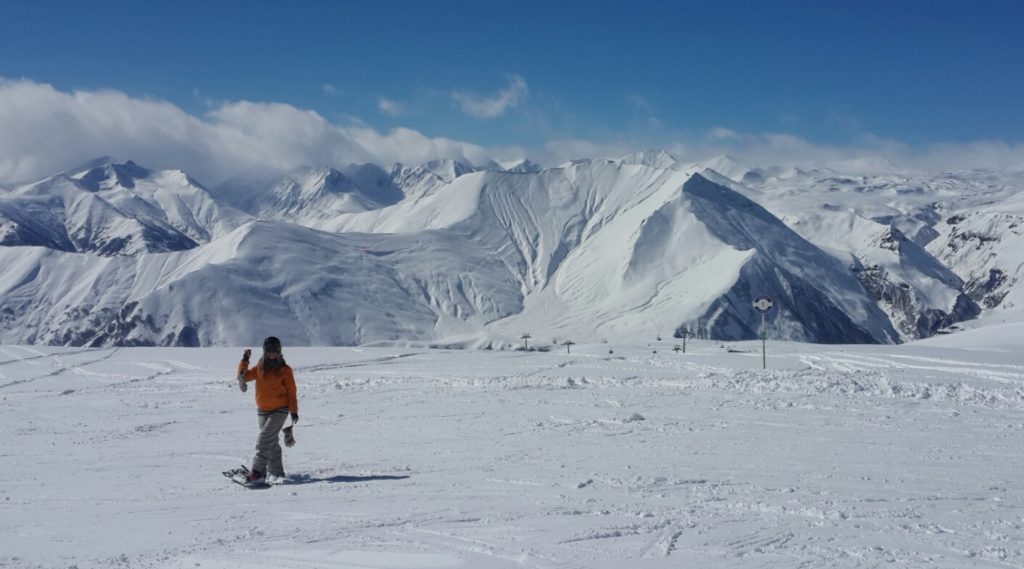 I had a great riding experience with guys in December 2018. I was a beginner who can ride only on back edge and who needs a special approach because I'm a bit slow in learning sports. Instructor checked what I had at that moment and than explained my mistakes and gave exercises that improve my skills. I was suprised of myself because on the first training I could ride on the front edge and almost make turns! I kept learning with him next two days and after that I confidently rode and made turns. And the most important that I finally started to feel the joy of snowboarding and now I look forward the next trip to do it again. Thank WINTERGUDAURI for  patience, passion of teaching, inspiration that they give, positive mood and sweets during training 🙂  I highly recommend this school, they will definetely help you to improve your riding and inspire you with this kind of sport.
yanazazoo
January 4, 2019
Visited Gudauri in begining of March 2018 and we (I and my wife) contacted wintergudauri school for assistance in snowboarding as it was first time for my wife and second for me.
It is really good school, they know all the practice tricks beginner needs to do and they can explain and show them properly. All in all, we ended up practicing with instructor for two hours two days in a row and later did the drills which he gave us and soon enough I uograded my skills and my wife was going properly down the slopes.
So thanks to Wintergudauri school again and I can recommend  for anyone who want to learn snowboarding and ski properly.
Ygan
November 26, 2018
For the first time I began to snowboard this year. This was my third time on a snowboard. Classes were held 2 days for 2 hours on a green track. I think that the next day I went down the blue tracks myself. Yana is funny, competent and most importantly stubborn. She will convince and teach you. I hope I can work out with Yana again 🙂
alice_mizer
March 12, 2018
At March 2018 I learned snowboarding in Georgia. They have great instructors who thought me all basics of snowboarding. Next spring I'll definitely come againg and continue to learn.I can definitely recommend this school for everyone!
See you next March. 🙂
ArmandoS
February 7, 2018